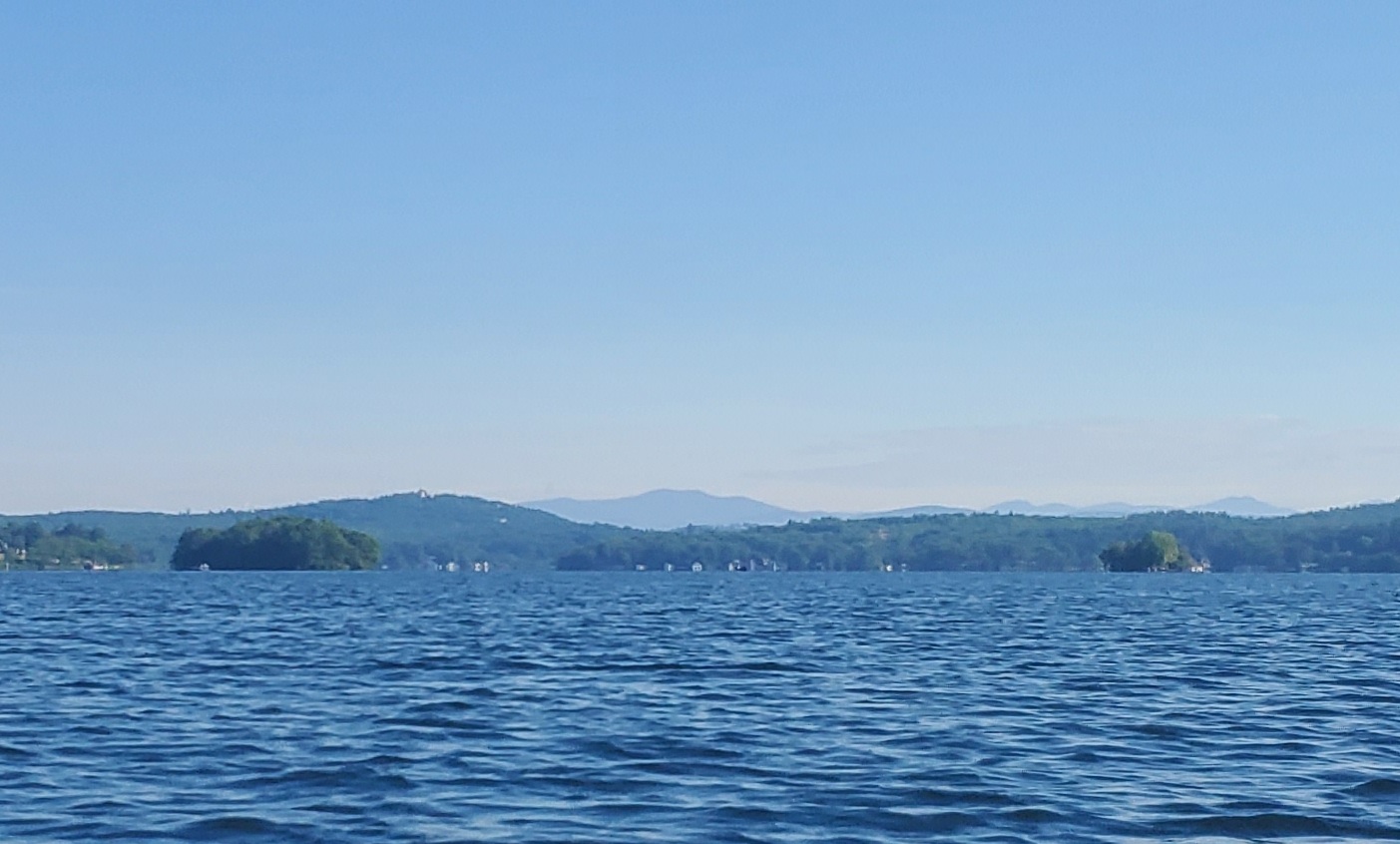 This weekend I kayaked 3 miles around Big Island (left) and Little Island (right) on Paugus Bay. The Sandwich Range can be seen to the north in the far distance.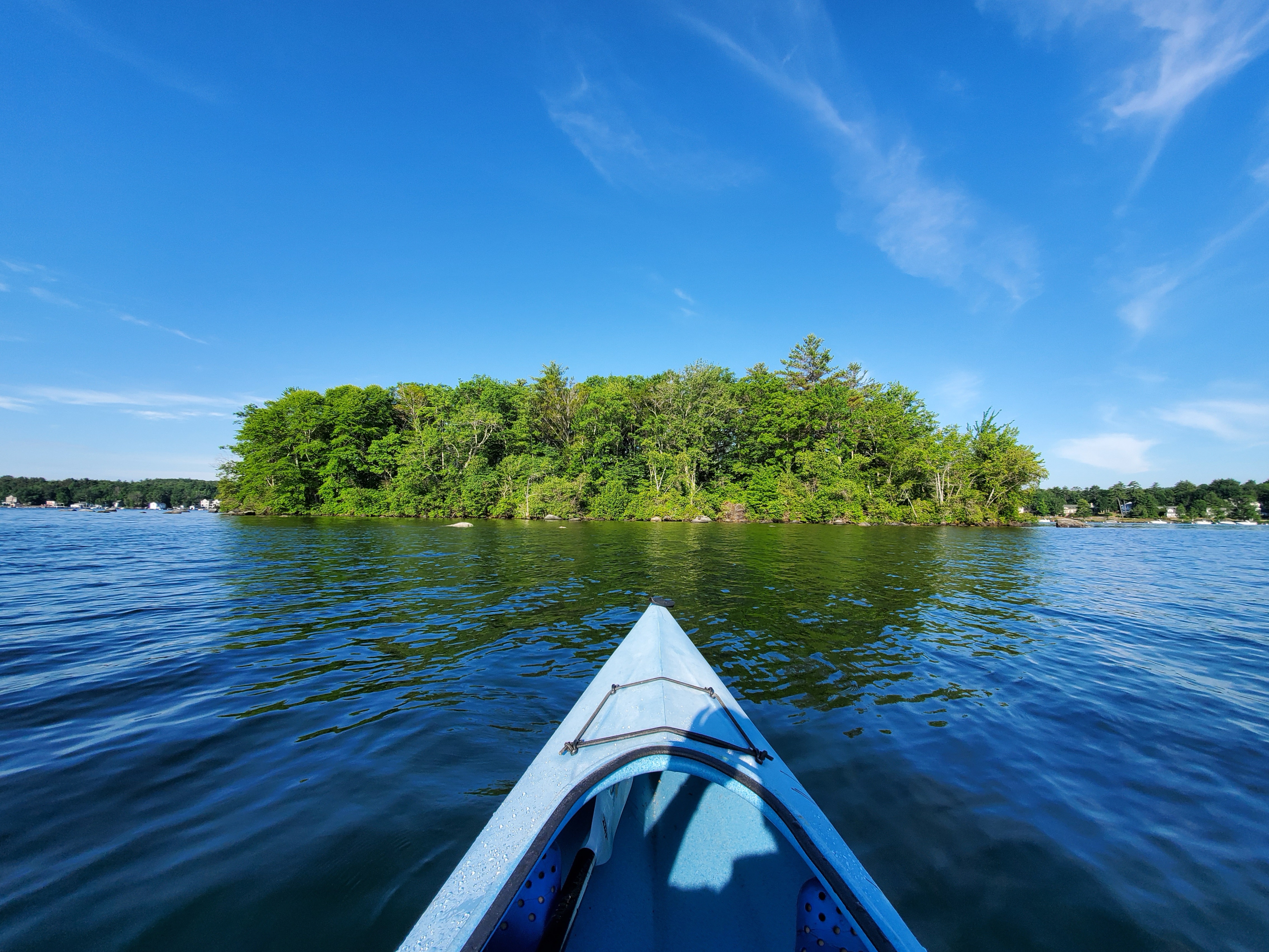 Big Island is 2.2 acres and was once the home for a children's camp. The current property owner put a sewer line in to the island from nearby Paugus Park Road on shore in 2016/2017. To my knowledge, this is the only non-bridged island with city sewer. This property sits undeveloped now though it is zoned residential for up to five homes. As I paddled around the island I was struck by the bird calls and natural feel. Big Island is surrounded by rocks on the south and east side and while Paugus Bay is often busy with boaters they steer clear of its shores.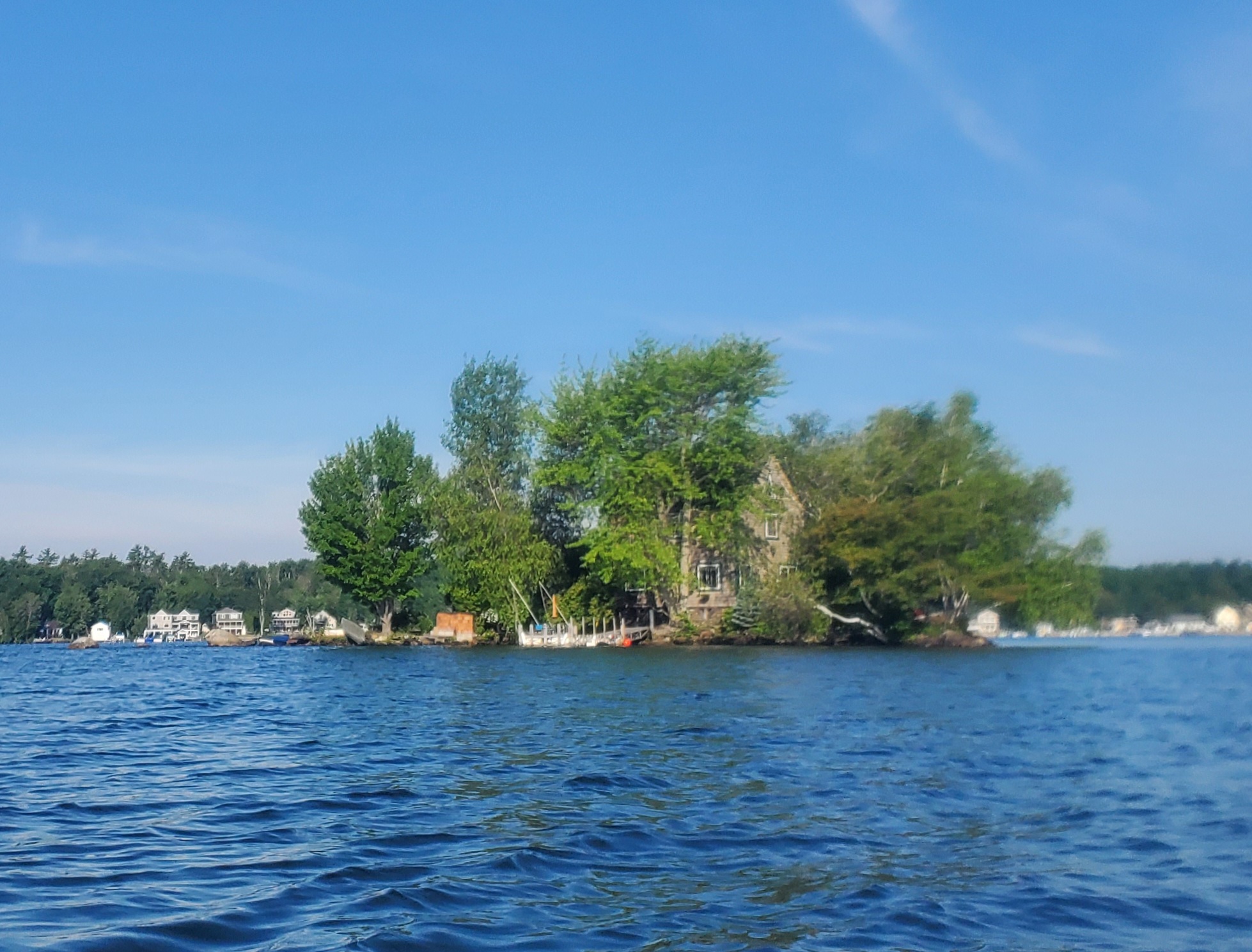 Little Island lies southeast of Big Island. A solitary home occupies much of the island. The current residents work on the mainland and can be seen boating to and from their home between ice-out to ice-in to their jobs. Imagine the gorgeous sunrises and sunsets this home must have!