Locals report the Kitty Belle operated as a ferry between the mainland and Black Cat Island before the bridge was built, hauled sand for beaches, brought a fire truck out to Sandy island, and many other hauling tasks.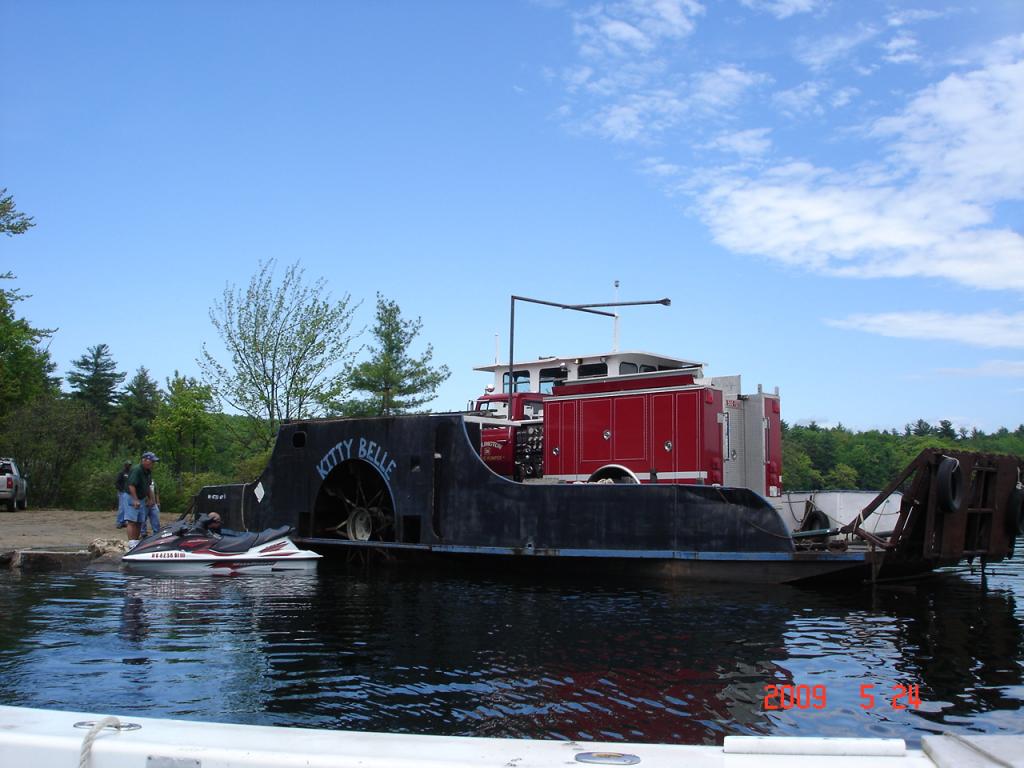 Kitty Belle is the only true side-wheeler on the lake and is operated hydraulically. One major advantage of this boat is it's maneuverability – it can turn on a dime – with one paddle wheel turning forward and the other turning backward.
The Kitty Belle is now owned and operated by Lake Winnipesaukee Island Property Management (LWIPM) on the east side of Cow Island. LWIPM renovated the Kitty Belle at Fay's Marina in 2004.